上海总部
上海市黄浦区会稽路8号1410室
电话: 86-21-63269056 63269151
邮箱: cs@amr-relocation.com
免费电话: 4000 126 267(AMR)

北京
北京市朝阳区双桥东路合美国际B座309室
电话:86-10-6576 6191
邮箱: beijing@amr-relocation.com

台北
基隆市信義區20151深溪路38巷2之6號3樓
电话:886-2-26945609
邮箱:jack.hsieh@amr-relocation.com
International Association of Movers
Asian Relocation Association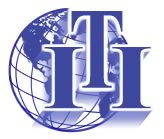 Inter Trans Insurance
My goods were delivered today in perfect condition. I could not give
a company a higher reccomendation than I would yours; you were
professional, instructions were clear, and every group in the process handled their part expertly. The transit time was also unbelievably
quick. If I can give a reference to any person that calls you for a quote, please don't hesitate to ask.
Thank you again, it was a big relief!
-----Marie Selby, Nike Sports
Your team has been efficient and professional.
I recommend your company to two friends in the compound and will as on the French forum.
Have a nice week.
Kind regards
-----Pascale Bon, Danone
The shipment arrived yesterday and is all unpacked and all is well. Nothing broken and all in good shape. I am happy to recommend your company to my friends still in China.
Thank you and all the best for the future in your business.
Regards
-----Louise Davey, Shanghai American School
AMR International Relocation,主要从事国际搬家,国际安居服务以及货物进出口运输。傲睿国际的管理团队拥有10年以上的行业背景,充满朝气,我们希望给这个行业带来一股新生的力量。中国是一个特殊的国度,我们有5000年的历史,13亿的人口,56个民族,我们更加熟悉我们的国家,海关架构,系统,文化……
在傲睿,我们理解对于一个国际性的安居,费用是非常重要的。基于我们丰富的行业背景以及资源,我们致力于为客户提供最优质的服务,并将我们的费用维持在一个极具竞争力的水平。依靠全球的服务网络,我们的服务可以触及全球任何角落。无论您是来中国,还是即将离开中国,请让我们带您回家!


上海总部
上海市黄浦区会稽路8号1410室
电话: 86-21-63269056 63269151
邮箱: cs@amr-relocation.com
免费电话: 4000 126 267(AMR)

北京
北京市朝阳区双桥东路合美国际B座309室
电话:86-10-6576 6191
邮箱: beijing@amr-relocation.com

台北
基隆市信義區20151深溪路38巷2之6號3樓
电话:886-2-26945609
邮箱:jack.hsieh@amr-relocation.com
Contact Us